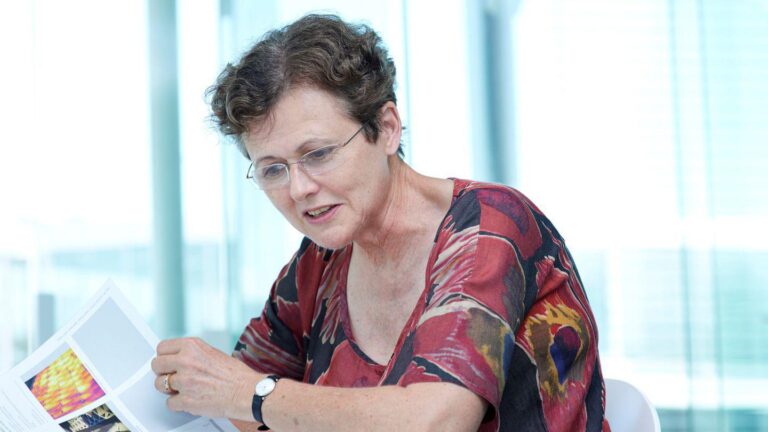 Concrete – a game changer in climate technology
Tough stuff – that suits her. Karen Scrivener is a renowned expert on the world's most widely used building materials: concrete and cement. But cement as a…Lire la suite

Find out more on the many good reasons why concrete is so widely used all over the world.

Our research involves some of the most exciting fields in the development of cement and concrete.

Over the past decade our research formed the basis for innovation used on a daily basis.
Nanocem Nanoscience for Sustainable Cement and Concrete
Nanocem 10th Anniversary, Barbara Lothenbach
Nanocem 10th Anniversary, Peter McDonald